When a candidate enters the expiration period, the email consent tool will begin to contact them, prompting the candidate to update & renew their preferences. Whilst the content of the email is driven by you within the core system, the process for candidates is to simply click the merge field within the email, which will link to the following page: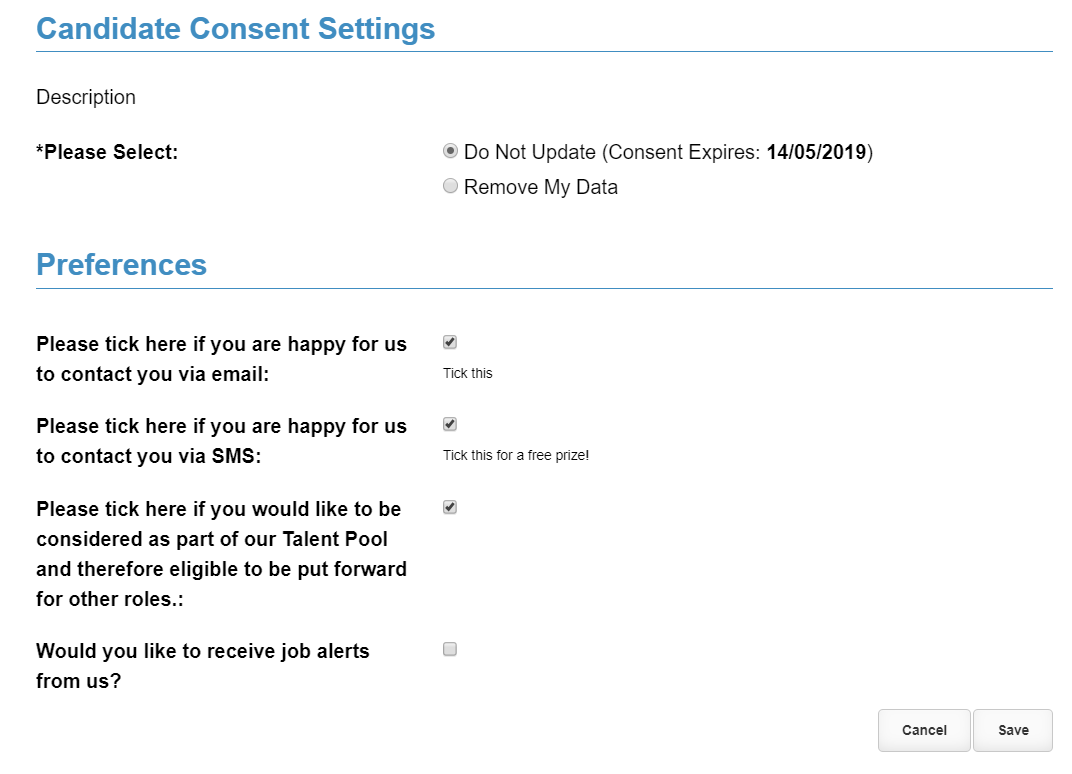 The candidate will not have to log into to a portal to access this information, as the link sent to each record will be unique. The options available will be driven by your consents & preferences outlined within the system, allowing the recipient to automatically update their details. Any changes made by the candidate will then be immediately available in the core system.
Hint – To help you track changes made by the candidate, you can create widgets to display this information for you. By using metrics that look at the status change date of a candidate and filtering for the consent specific statuses, you can use your dashboards to identify those who choose to opt out.
Consent in the Candidate Portal (Optional – Requires Development)
As well as being able to email links to your candidate database, there is an option to include your consents and preferences in the candidate portal. This would allow candidates to update the preferences as and when required, rather than awaiting to receive an email prompt.
If you do opt to have the preferences & consent tool added to the portal, this can be done in a number of ways:
As part of the Registration form – Adding the consent fields to the registration process would ensure that all candidates provide consent, as well as update their preferences as they choose to register and apply.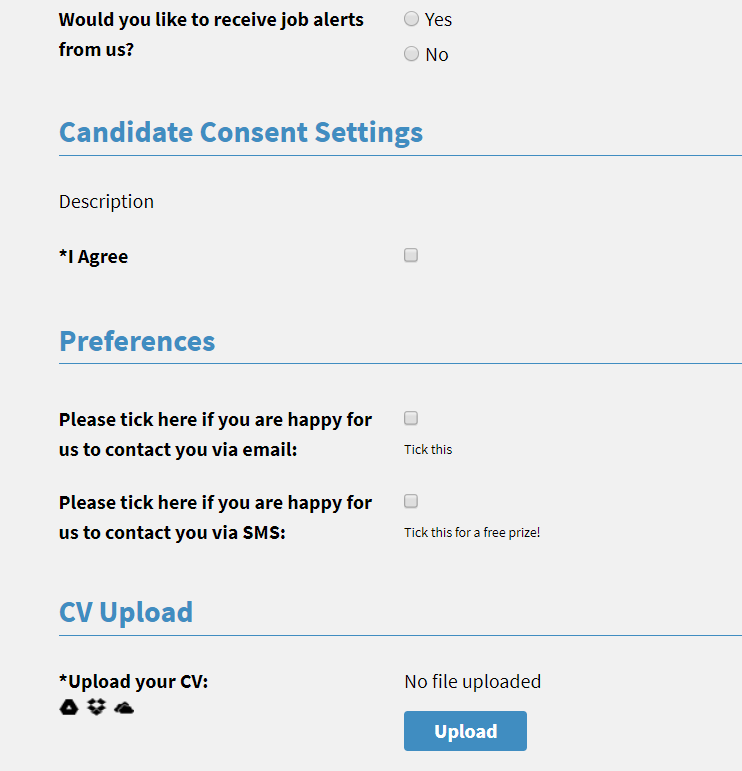 As part of Candidate Profile – This will allow the candidate to make changes to their preferences whenever they log into the portal.

As part of the Candidate Menu – This option will give candidates access to their Consent Settings from any area of the portal, even if they are not on their dashboard.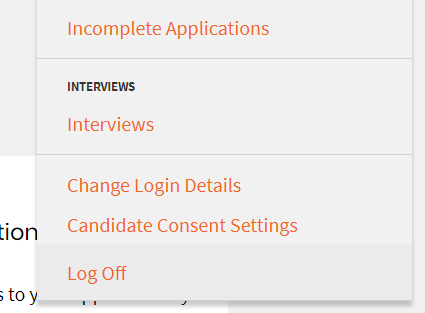 If you would like to include the consent settings in your candidate portal, please contact Eploy support to discuss the options available and the cost incurred.