Welcome to Eploy!
Now that you've got your account all set up, it's time to log in.
In this article we will look at how to log in, what to do if you've forgotten your password and how to manage your Account Security Settings, which will appear when you first log in.
If you'd like to jump to a specific topic in this article, please click on the appropriate link below:
Logging in
Eploy can be accessed by navigating to https://yourcompany.eploy.net/admin/login.aspx
If you don't know what the correct address to use is, please contact your local system Super User.
Enter your Username and Password, then click Log In.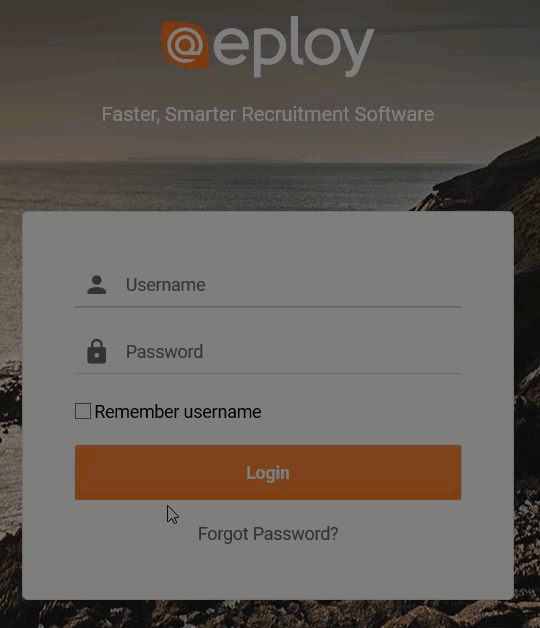 Forgotten Password
If you do not have or do not know your password, your password can be reset by clicking the Forgot Password link.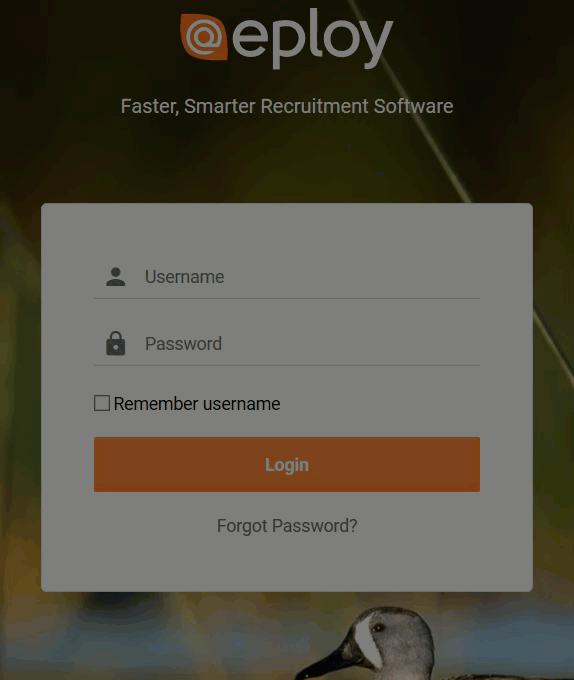 Enter your user email address and click Continue.
If the email address you entered matches your Standard (Core System) User account, you will receive an email containing a link - clicking the link will take you through to set a new password.
Logging in for the first time - Account Settings
The first time you access your Eploy profile, you will be asked to supply a security question and answer, which is used for security verification.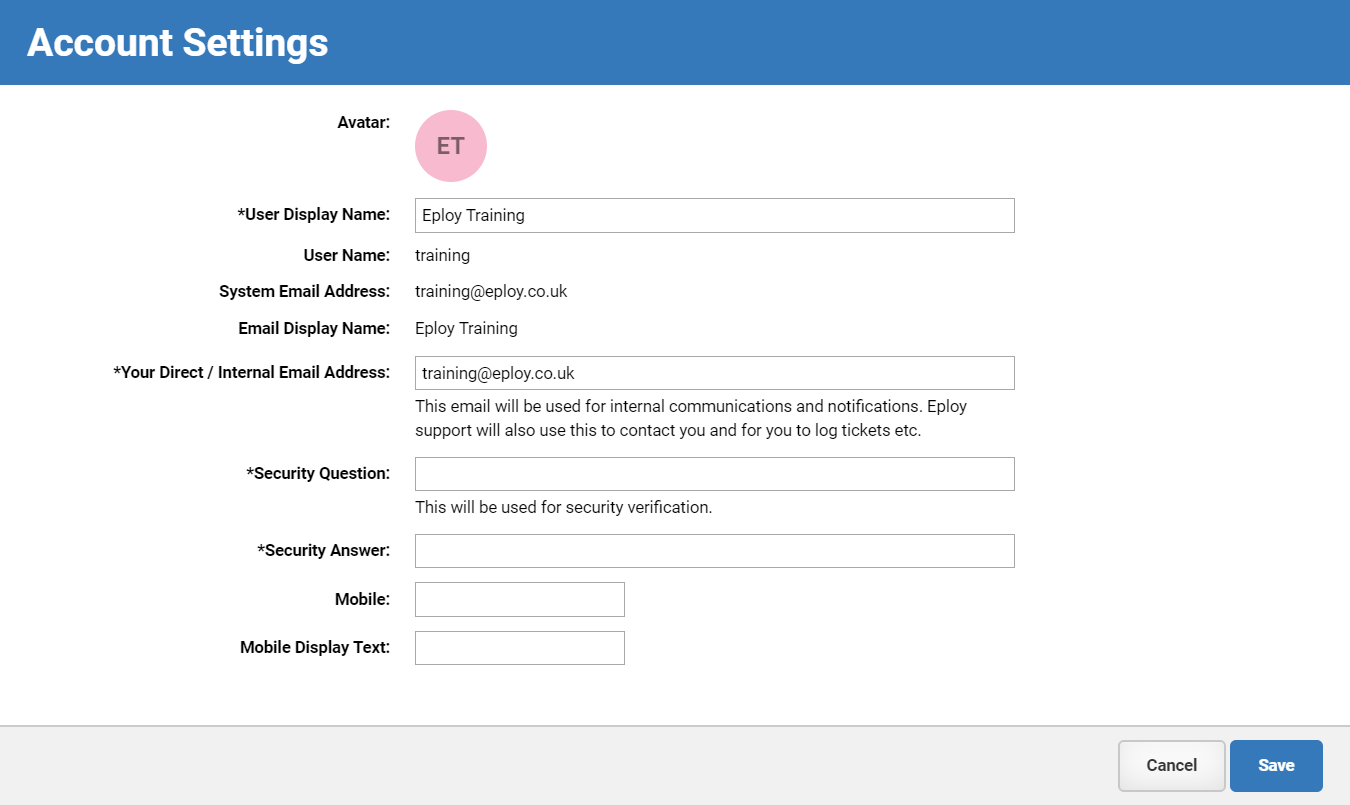 Once all set up, you can access your Account Settings by clicking your Avatar in the top right hand corner, before selecting Account Settings from the menu.